Welcome to Healthy-Headshop
Healthier Lifestyle Choices
Healthy Lifestyle choices Begin Here
We are passionate about harnessing the power of CBD and other natural remedies to enhance your well-being and empower you to lead a healthier lifestyle.
As we navigate through this dynamic landscape, we strive to be your reliable source for all things CBD.
Welcome to HealthyHeadShop.com, your reliable partner on the path to healthier choices and a more vibrant, energetic you.
In a world that is constantly changing and evolving, our dedication to promoting natural health and wellness solutions remains unwavering. We believe in the immense potential of nature to heal and rejuvenate, and we're committed to bringing those benefits to you.
Our passion lies in harnessing the power of CBD, along with other natural remedies, to boost your well-being and empower you to lead a healthier, more fulfilling lifestyle. We understand the transformative potential of these natural solutions, and we are excited to share them with you.
Embarking on a journey towards understanding CBD
All of this indicates a growing trend towards personalized wellness, with coaching that incorporates CBD into daily routines. This approach aims to create a personalized daily routine that fits individual needs and lifestyles

Our dedicated team tirelessly researches the latest scientific developments, ensuring we provide you with the most accurate, up-to-date information.
---
---
But we're more than just a resource – we're a community—a space where you can explore, learn, and grow on your path toward wellness. From enlightening blog posts about the science of CBD to insights on holistic approaches, we're here to guide you every step of the way.
---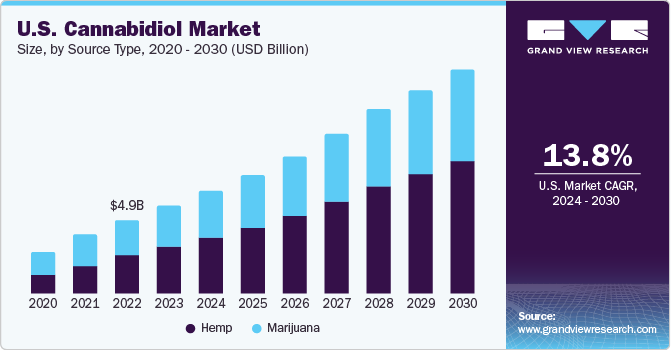 Report Overview
The global cannabidiol (CBD) market size was valued at USD 6.4 billion in 2022 and is expected to grow at a compound annual growth rate (CAGR) of 16.2% from 2023 to 2030. The growing interest in the potential health benefits of cannabidiol has led to increased investment in research and development to understand its effects better and develop new products.
---
CBD, or Cannabidiol, is believed to help reduce inflammation and pain, which are two common issues athletes face following intense workouts or competitions. Further, CBD may also assist in managing anxiety and depression, which are mental health challenges that athletes can sometimes encounter due to the high-pressure nature of their profession.
Depression is a prevalent mental health issue impacting millions of individuals globally. It's characterized by persistent feelings of sadness, loss of interest in activities, and difficulty in performing daily tasks.
According to the World Health Organization, depression affects more than 264 million people worldwide, making it one of the leading causes of disability and a significant contributor to the overall global burden of disease
Depression Unmasked: 4 Empowering Strategies to Understand and Overcome the Darkness"
Meditation, a practice dating back thousands of years, has gained renewed interest in our fast-paced world as a means to reduce stress, increase calmness, and promote happiness. Incorporating meditation into your daily routine can offer numerous science-backed benefits.