In our fast-paced and often hectic world, finding inner peace and achieving a harmonious mind-body connection has become more important than ever.
One practice that offers a pathway to this serene state is meditation.
For centuries, meditation has been used as a powerful tool for calming the mind, reducing stress, and promoting overall well-being.
In this article, we will explore the art of meditation and how it can help you cultivate inner peace and find serenity in your daily life.
Meditation is not just reserved for spiritual gurus or monks on mountaintops; it is a practice that anyone can embrace, regardless of their background or beliefs.
By dedicating a few minutes each day to quiet contemplation, you can tap into the transformative power of meditation and experience profound changes in your mental,
emotional, and physical well-being.
Throughout this article, we will delve into the different types of meditation techniques,
discuss the benefits of meditation, and provide practical tips on how to incorporate meditation into your daily routine.
Whether you are a beginner looking to start your meditation journey or an experienced practitioner seeking to deepen your practice,
this guide will serve as a comprehensive resource to help you master the art of meditation and cultivate inner peace.
Join us on this journey as we discover the wonders of meditation and unlock the potential for true harmony within ourselves.
Let's embark on a path toward inner peace and serenity together.

Understanding Meditation
#Ad
Meditation is a practice that involves focusing or clearing the mind using a combination of mental and physical techniques.
It builds awareness of thoughts, emotions, and bodily sensations through consistent training.
The goal of meditation is to achieve a state of mindfulness and present-moment awareness.
Benefits of regular meditation include stress reduction, improved focus and concentration, better emotional well-being, and enhanced overall mental and physical health.
It can help individuals lower their stress levels, connect better with others, and improve their ability to manage pain.
There are various types of meditation, such as mindfulness meditation, concentrative meditation, and loving-kindness meditation.
Mindfulness meditation involves paying attention to the present moment with an accepting and nonjudgmental disposition.
Concentrative meditation focuses on a specific object or sensation to tune out everything else.
Loving-kindness meditation cultivates feelings of compassion and kindness towards oneself and others.
Incorporating meditation into daily life can be done by setting aside dedicated time each day,
finding a quiet and comfortable space, and starting with shorter sessions and gradually increasing the duration.
It is essential to approach meditation with an open mind and without judgment, allowing thoughts and emotions to arise and pass without attachment.
#Ad

How Exactly Do You Meditate?
Meditation is a personal practice that can be tailored to suit individual preferences and needs.
While there are different techniques and approaches, here is a general step-by-step guide on how to meditate:
#Ad
Find a Quiet Space:
Choose a quiet and comfortable space where you can sit or lie down without distractions. It could be a dedicated meditation room, a peaceful corner in your home, or even outdoors in nature.
Get Comfortable: Find a posture that works for you. You can sit cross-legged on a cushion, kneel, or sit on a chair with your feet flat on the ground.
Alternatively, you can lie down on your back if staying alert is not an issue. The key is to find a position that allows you to be relaxed yet attentive.
Set a Time Limit:
Decide on the duration of your meditation session. Start with shorter sessions, such as 5 or 10 minutes, and gradually increase the duration as you become more comfortable with the practice.
Focus on Your Breath:
Close your eyes or soften your gaze. Bring your attention to your breath. Notice the sensation of the breath entering and leaving your body.
You can focus on the feeling of the breath at the nostrils, the rise and fall of your chest, or the expansion and contraction of your abdomen.
#Ad
Be Present:
As thoughts, emotions, or sensations arise, acknowledge them without judgment, and gently redirect your focus back to your breath. The aim is to cultivate a state of present-moment awareness, letting go of past and future concerns.
Cultivate Mindfulness:
Expand your awareness to include your entire body. Notice any physical sensations, tensions, or areas of relaxation.
Allow yourself to fully experience the present moment, observing without attachment or judgment.
Practice Non-Attachment:
Thoughts may continue to arise during meditation. Instead of getting caught up in them, observe them from a distance,
like clouds passing by. Refrain from engaging with or clinging to any particular thought. Simply let them come and go.
End with Gratitude:
As you near the end of your meditation, take a moment to express gratitude for the practice and for giving yourself this time of self-care and introspection.
Slowly Transition: When you are ready to finish, gently bring your attention back to your surroundings. Wiggle your fingers and toes, stretch your body,
and take a few deep breaths. Gradually open your eyes and transition back to your daily activities.
Remember, meditation is a skill that develops over time, and it's normal to have thoughts and distractions during your practice.
Be patient with yourself and approach each session with an open and non-judgmental attitude.

Benefits of Meditation
Meditation offers numerous benefits for both mental and physical well-being.
Here are some key benefits of regular meditation practice:
Stress Reduction:
Meditation is known to be an effective tool for managing stress. It can help calm the mind, reduce anxiety, and promote relaxation.
By cultivating a state of mindfulness, meditation allows individuals to observe their thoughts and emotions without getting carried away by them.
Improved Focus and Concentration:
Regular meditation practice can enhance attention span and concentration abilities. By training the mind to stay present and focused,
meditation helps improve cognitive function and productivity in various tasks.
Emotional Well-being:
Meditation promotes emotional balance and resilience. It can help individuals develop a greater sense of self-awareness,
allowing them to recognize and regulate their emotions more effectively. This can lead to increased happiness, positivity, and a greater sense of overall well-being.
Enhanced Self-Awareness:
Through meditation, individuals develop a deeper understanding of themselves. It increases self-awareness by bringing attention to thoughts, feelings,
and bodily sensations. This self-reflection can lead to personal growth, better decision-making, and improved relationships with others.
#Ad
Better Sleep Quality:
Many people struggle with sleep issues, such as insomnia or restless nights. Regular meditation has been found to improve sleep quality by reducing racing thoughts, promoting relaxation, and calming the mind before bedtime.
Physical Health Benefits:
Meditation has been linked to various physical health benefits. It can lower blood pressure, reduce chronic pain, boost the immune system,
and improve overall cardiovascular health. The mind-body connection cultivated through meditation has a positive impact on physical well-being.
Increased Compassion and Kindness:
Some forms of meditation, such as loving-kindness meditation, focus on cultivating compassion and kindness towards oneself and others.
These practices promote empathy, connection, and a more positive outlook on life.
Mindfulness in Daily Life:
Meditation is not just about the time spent on the cushion; it is about bringing mindfulness into daily life.
With regular practice, individuals become more present and attentive,
leading to a greater appreciation of simple joys and reduced reactivity to stressors.
It's important to note that the benefits of meditation can vary from person to person.
Consistency and patience are key to experiencing these benefits.
Starting with short sessions and gradually increasing duration can help establish a sustainable meditation routine.

Cultivating Mindfulness
Cultivating mindfulness is a powerful practice that involves intentionally bringing our attention to the present moment with openness, curiosity, and non-judgment.
Here are some ways to cultivate mindfulness in your daily life:
Start with Mindful Breathing:
Take a few moments each day to focus on your breath. Pay attention to the sensation of the breath entering and leaving your body.
Notice the rise and fall of your abdomen or the feeling of air passing through your nostrils.
Whenever your mind wanders, gently bring your attention back to the breath.
Engage in Body Scan Meditation:
Set aside time to do a body scan meditation. Start by focusing on different parts of your body, gradually moving from head to toe or vice versa.
Notice any sensations, tensions, or areas of relaxation. This practice helps you develop a deeper connection between your mind and body.
Practice Mindful Eating:
Slow down and savor each bite during meals. Pay attention to the taste, texture, and aroma of the food.
Notice the sensations of chewing and swallowing. Bring awareness to the act of nourishing your body and appreciate the experience fully.
Incorporate Mindful Movement:
Engage in activities like yoga, tai chi, or walking meditation,
where you can focus on the sensations of movement in your body. Pay attention to the physical sensations, the rhythm of your breath,
and the environment around you. Allow yourself to be fully present in the moment.
Observe Thoughts and Emotions:
Notice the thoughts and emotions that arise throughout the day without judgment. Simply observe them as they come and go, like clouds passing through the sky.
#Ad
Cultivate an attitude of acceptance and curiosity toward your inner experiences.
Practice Gratitude:
Take a few moments each day to reflect on things you are grateful for. It could be as simple as appreciating a beautiful sunset,
a kind gesture from someone, or a moment of peace and stillness. This practice helps shift your focus to the positive aspects of life.
Engage in Mindful Listening:
When you're in conversation with others, practice active listening. Give your full attention to the person speaking, without interrupting or preparing your response. Listen deeply and empathetically,
with an open mind and heart.
Create Mindful Moments:
Find opportunities throughout the day to pause and bring awareness to the present moment. It could be taking a few mindful breaths before starting a task,
noticing the sensations of water while washing your hands, or simply taking a moment to appreciate the beauty around you.
Remember that cultivating mindfulness is a journey, and it takes practice and patience.
Start with small steps and gradually incorporate mindfulness into different aspects of your life.
Over time, you'll begin to experience the benefits of increased self-awareness, reduced stress, and a deeper connection with yourself and the world around you.



Overcoming Common Challenges
Overcoming common challenges is an essential part of personal growth and development.
Here are some strategies to help you navigate and overcome common challenges:
Identify the Challenge:
Clearly define the challenge you are facing. Understanding the specific issue or obstacle is the first step in finding a solution.
Set Realistic Goals: Break down your challenge into smaller, achievable goals. Setting realistic and manageable goals allows you to make progress gradually and build momentum.
Cultivate a Growth Mindset:
Adopt a growth mindset, believing that challenges are opportunities for learning and growth. Embrace setbacks as learning experiences and approach challenges with a positive and resilient mindset.
Seek Support:
Reach out to friends, family, or mentors who can provide guidance, encouragement, and support. Sometimes, sharing your challenges with others can offer new perspectives and solutions. Full Spectrum CBD Body + Massage Oil – Fragrance-Free
Develop a Plan: Create a plan of action to address the challenge. Break it down into actionable steps and prioritize tasks based on their importance and urgency.
Practice Self-Care:
Prioritize self-care activities such as exercise, proper nutrition, adequate sleep, and relaxation techniques. Taking care of your physical and mental well-being enhances resilience and equips you to face challenges more effectively.
Learn from Failure: Embrace failure as an opportunity for growth and learning. Reflect on what went wrong, identify lessons learned, and adjust your approach accordingly.
Seek Knowledge and Skills:
Acquire the knowledge and skills necessary to overcome the specific challenge you are facing. Read books, take courses, attend workshops, or seek guidance from experts in the field.
Practice Persistence and Perseverance: Challenges often require persistence and perseverance. Stay committed to your goals, even when faced with setbacks or obstacles. Keep pushing forward and adapt your strategies as needed.
Celebrate Small Wins:
Acknowledge and celebrate small victories along the way. Recognizing your progress and achievements boosts motivation and confidence.
Practice Mindfulness:
Cultivate mindfulness to stay present and centered amidst challenges. Mindfulness helps you observe and manage your thoughts,
emotions, and reactions, allowing you to respond more effectively to difficulties.
Learn from Others: Seek inspiration from individuals who have overcome similar challenges. Read success stories, listen to podcasts,
or attend talks where people share their experiences of triumphing over adversity.
#Ad
Embrace a Positive Mindset:
Focus on solutions rather than dwelling on problems. Shift your mindset towards positivity and optimism, seeking opportunities within challenges.
Stay Flexible and Adapt:
Be willing to adjust your plans and strategies as needed. Flexibility and adaptability are key when facing unforeseen circumstances or encountering roadblocks.
Celebrate Your Resilience:
Recognize your own resilience and strength in navigating challenges. Give yourself credit for the progress you've made and the resilience you've shown along the way.
Remember, everyone faces challenges at some point in their lives.
It is through these challenges that we learn, grow, and become stronger individuals.
By incorporating these strategies into your life, you can overcome common challenges and emerge stronger on the other side.

Incorporating Meditation into Daily Life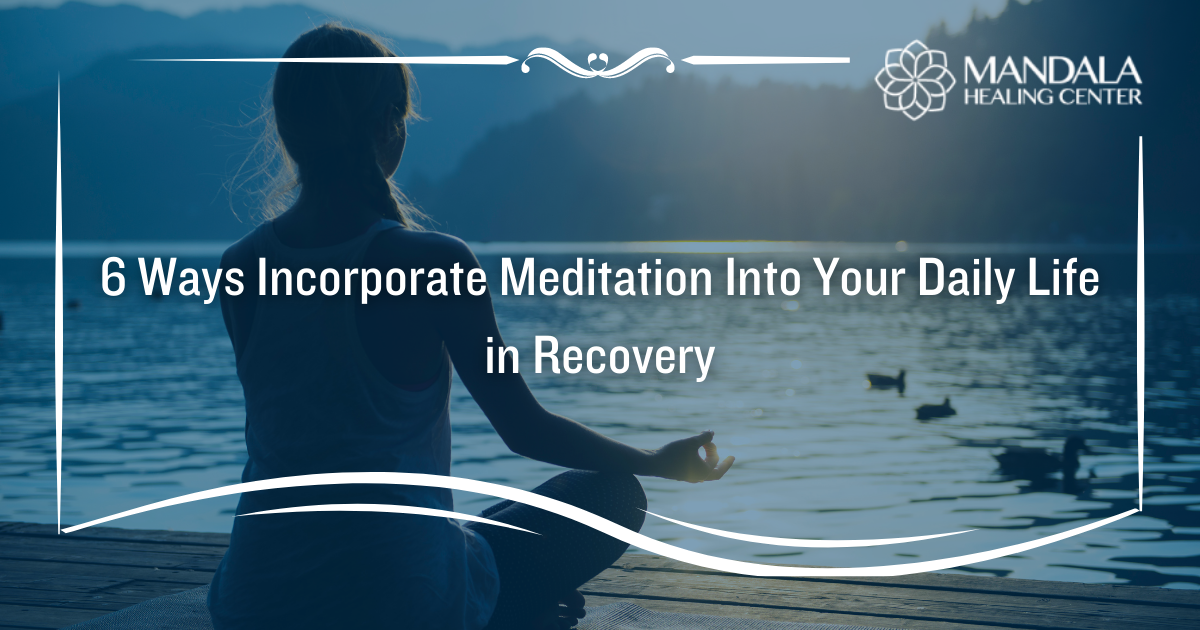 Incorporating meditation into your daily life can bring numerous benefits to your mental and physical well-being.
Here are some tips on how to integrate meditation into your daily routine:
Start Small:
Begin with just a few minutes of meditation each day. You can gradually increase the duration as you become more comfortable with the practice.
Choose a Convenient Time: Find a time of day that works best for you. It could be in the morning to set a positive tone for the day, during a lunch break, or in the evening to unwind and relax before bed.
Create a Dedicated Space:
Designate a quiet and peaceful space for your meditation practice. It could be a corner of your room, a cozy spot in nature, or anywhere that allows you to feel calm and focused.
Set Realistic Expectations:
Understand that meditation is a skill that develops over time. Don't expect immediate results or perfection. Approach it with patience and an open mind.
Find a Technique That Works for You:
There are various meditation techniques to choose from, such as mindfulness meditation, loving-kindness meditation, or guided visualization. Experiment with different methods to find the one that resonates with you.
Use Guided Meditations:
If you're new to meditation or find it challenging to focus, try using guided meditation apps or recordings. They provide step-by-step instructions and help keep you engaged.
Be Consistent:
Consistency is key when incorporating meditation into your daily life. Aim for regular practice, even if it's for a shorter duration. Consistency will help you cultivate the habit and experience the full benefits.
Start with Breath Awareness:
One simple meditation technique is focusing on your breath.
Sit comfortably, close your eyes, and observe your breath. Each time your mind wanders, gently bring your attention back to your breath.
Incorporate Mindfulness into Daily Activities:
Extend the benefits of meditation by practicing mindfulness in your daily activities. Pay attention to the present moment, whether it's while eating, walking, or engaging in conversations.
Practice Gratitude: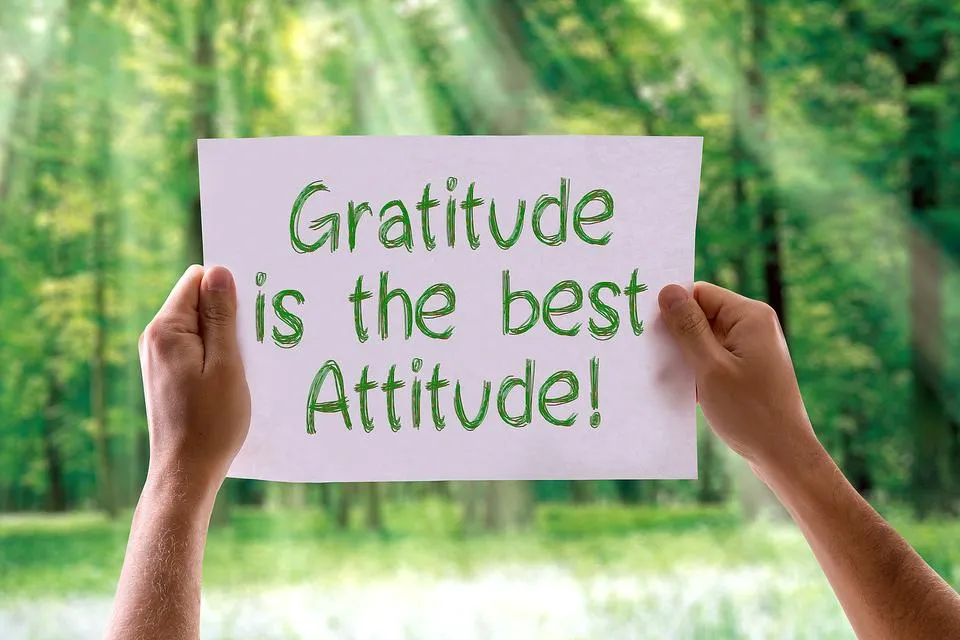 Combine meditation with gratitude by reflecting on what you're thankful for during your practice. Cultivating a sense of gratitude can enhance overall well-being and positivity.
Seek Community:
Joining a meditation group or attending group sessions can provide support and motivation. You can share experiences, learn from others, and deepen your practice together.
Be Gentle with Yourself:
Remember that meditation is not about achieving a perfect state of mind. It's about accepting yourself as you are in the present moment.
Be kind and compassionate toward yourself throughout the process.
Incorporating meditation into your daily life may require some discipline and commitment initially, but with practice, it can become a valuable tool for relaxation, stress reduction, and self-discovery.
Start small, be consistent, and enjoy the transformative journey that meditation can offer.
#Ad
From The Author
As we draw this conversation on wellness to a close, I want to extend my heartfelt thanks to you, our valued readers. Your engagement and interest fuel our passion for promoting health and wellness.
We invite you to explore our website, healthyheadshop.com, where you'll find more resources, tips, and insights to support your wellness journey.
We believe that everyone's path to wellness is unique, and we're committed to providing diverse, comprehensive content to cater to all your wellness needs.
Disclosure Statement: At healthheadshop.com, we are a participant in the Amazon Services LLC Associates Program, an affiliate advertising program designed to provide a means for us to earn fees by linking to Amazon.com and affiliated sites. This means that when you make a purchase through our affiliate links, we may earn a small commission at no additional cost to you.
Thank you for your interest in staying updated with the latest content from Healthy -Headshop! To ensure you don't miss any of our blogs or other valuable information, please fill out the form below:
Proudly powered by WordPress